Spring is winding down and summer is almost here! The 'Trail-less' DTS has already headed to work amongst unreached people groups in Nepal! We have a new leadership team in the Wonderland Cafe, our ministry 'Kaleo' has seen God moving in miraculous ways, and we are launching a new initiative this fall to distribute Bibles throughout our region to celebrate the 500th anniversary of the Reformation!
At the end of October, YWAM & the YMCA(CVJM) are coming together for a Bible distribution project taking place around Bavaria! We will be mobilizing hundreds of people for Outreaches, and going into local schools, community centers, and neighborhoods to give Bibles away and share how to read the Bible... the Book that transforms lives and Nations! (More detailed information about this outreach, and how to participate is coming soon!
Kaleo experienced incredible provision last week as they were given thousands of Euros worth of products from Lush in which they distributed freely to women in the Nürnberg Red Light District!
YWAM Nuremberg has as well become a destination for Outreach teams from around the world! We are excited to be hosting teams from Europe, Central America, and the USA! As we have had more training programs & teams coming to Nuremberg... we have constantly has the lingering question: "Where do we house everybody?". God is in the process of opening a door for long term housing! There is a facility right next door to our current location that could house 30 people at one time! Please pray that doors remain open!
In a few weeks we will be hosting a 'Friends of YWAM' gathering on June 17th! We invite you to come and be part, to connect and hear more about what God has been doing in the nations. Info may be found on Facebook HERE
From all of us here at YWAM Nürnberg, Thank You for your constant prayers & support!
Der Frühling zieht sich langsam zurück und macht Platz für den Sommer!
Die 'Trail-less' DTS ist schon auf dem Weg zu den unerreichten Völker Gruppen in Nepal, um mit ihnen zu arbeiten.
Als Wonderland Café haben wir eine neues Leiterschaftsteam, unser Dienst 'Kaleo' durfte erleben, wie Gott auf großartige Weise versorgt, und in diesem Herbst starten wir eine neue Initiative, die Bibeln in unserer Region verteilt, um den 500. Reformationstag zu feiern!

Ende Oktober kommen JMEM und CVJM zusammen um ein Bibel Verteilungsprojekt in Bayern zu starten! Wir werden hunderte von Leuten für Einsätze mobilisieren, in die lokalen Schulen, Gemeindezentren, und Nachbarschaften gehen, um Bibeln zu verteilen und zu teilen, wie man die Bibel liest...das Buch, das Leben und Nationen transformiert!
(Mehr Informationen über diesen Einsatz und wie man Teil sein kann kommen bald!)
Kaleo hat letzte Woche eine großartige Versorgung erlebt. Ihnen wurden Produkte von Lush im Wert von tausenden Euros gegeben, die sie an die Frauen in Nürnbergs Rotlichtdistrikts verschenkt haben!

YWAM Nürnberg wurde über die letzten Jahre ein Einsatzort für Teams aus aller Welt! Wir freuen uns darauf, Teams aus Europa, Mittelamerika und den USA willkommen heißen zu dürfen! Während immer mehr Trainingsprogramme und Teams nach Nürnberg kommen... haben wir konstant eine Frage, die uns auf den Lippen brennt: " Wo sollen wir alle unterbringen?".
Gott ist momentan dabei, eine Möglichkeit für Langzeitunterkünfte zu öffnen! Es gibt ein Gebäude direkt neben unserem bisherigen
Haus, das um die 30 Leute gleichzeitig unterbringen könnte! Bitte betet, dass die Möglichkeiten erhalten bleiben!

In ein paar Wochen, um genauer zu sein, dem 17. Juni, werden wir ein 'Freunde von JMEM (Friends of YWAM)' Treffen organisieren. Wir wollen dich einladen vorbeizukommen und ein Teil zu sein, Kontakt aufzubauen und mehr darüber zu hören, was Gott in den Nationen gemacht hat.
Genauere Information kannst du HIER auf Facebook finden.

Von uns allen hier bei JMEM Nürnberg,
Ein großes Dankeschön für deine konstanten Gebete & Unterstützung!
The ATOM Magazine is ready to be printed! A collection of stories of what God is doing in the Nations, set to encourage, challenge, and invite others into World Missions!
We are collecting orders and finances to finance the next edition!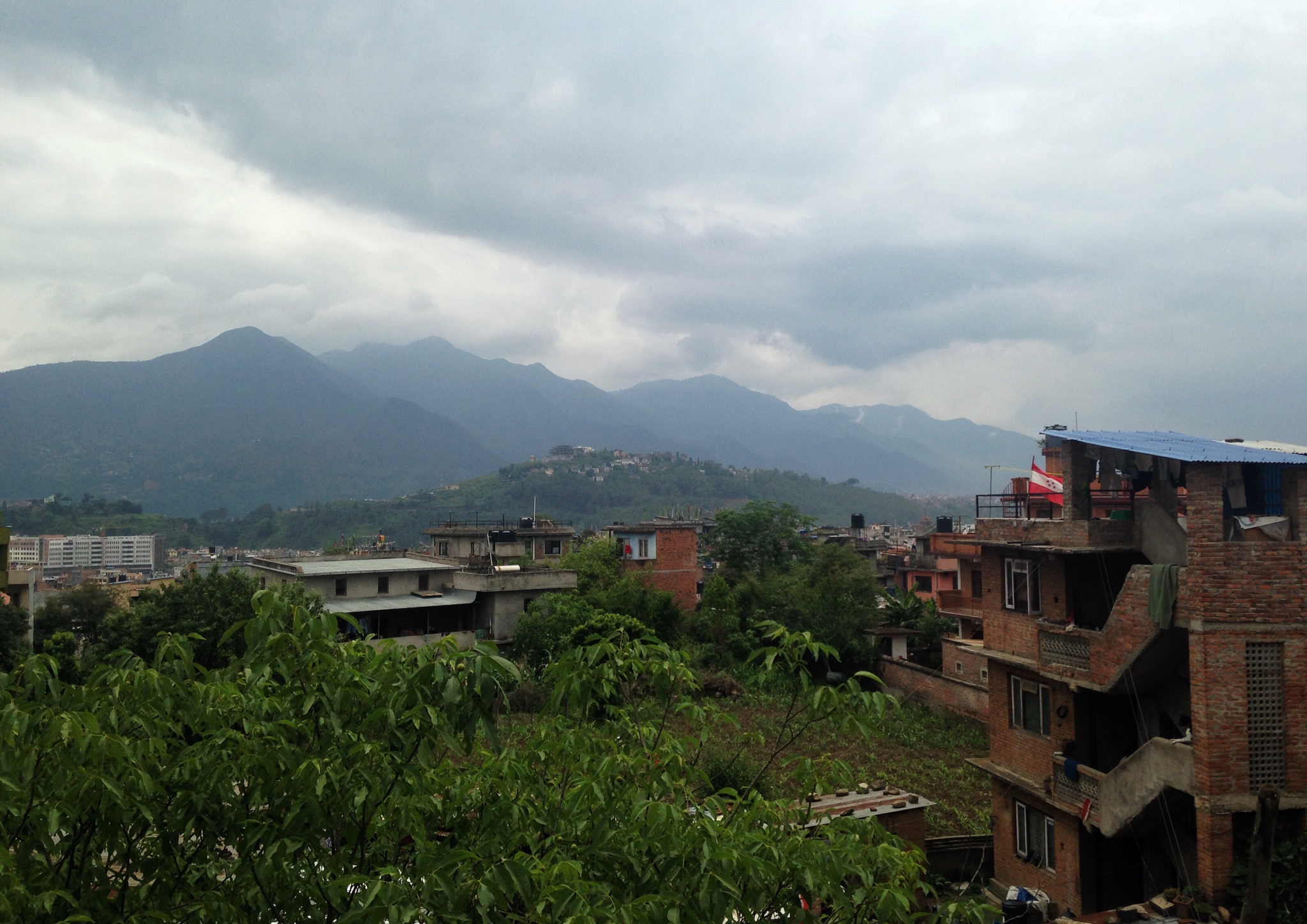 The Trail-less DTS is in Nepal for the next 3 months! Thank you for your support, prayer, and faith as we have run our very first 'spring-quarter' DTS.
Upcoming Events
June 2017
Friends of YWAM BBQ: -June 17, 1 pm @ YWAM Nuremberg
July 2017
Summer 'Pop-up' store & Art Market -July 6@ YWAM Nuremberg
August 2018
-Trail-less DTS Report back Night -August 24, 7 pm @ YWAM Nuremberg
-Trail-less DTS Graduation -August 25, 7 pm @ YWAM Nurember
September 2018
-Marriage of the Arts DTS -September 2, 2017
-Fall DTS -September 2, 2017
For more information or to register for events visit us on Facebook.